Homeownership comes with a lot of responsibilities. You have to take care of it with routine maintenance and repairs and make countless choices when transforming your property into your dream home. Pasadena luxury homes should reflect their owners' personalities and what's important to them. If you're someone who wants to reduce their carbon footprint in long-lasting ways, then consider making the following updates.
1. Properly insulate your Pasadena home
Ensure that every aspect of your Pasadena home has been properly insulated. First, you should know what kind of windows are in your home. Some homes (especially older ones) have single-pane windows, which should be replaced with energy-efficient windows as soon as possible. This is an easy way to reduce your energy consumption, but windows tend to be expensive. However, new windows will also proportionally increase the value of your Pasadena real estate. There are many buyers that are willing to pay more if windows have recently been installed. Another way to insulate your home is to have the doors and windows properly caulked.
You can also use eco-friendly insulation in your home. If you want to insulate existing walls or plan to put new walls up, prioritize having them insulated properly. Denim insulation is made predominantly with recycled pieces of denim and treated plastic. The plastic makes the insulation flame-resistant, thus safer for your home. Denim insulation will also help keep pests and mildew from your home. It's also referred to as cotton insulation. Cellulose insulation is another option that contains recycled materials — newspapers make up a majority of the mixture. The fibrous material is treated in boric acid (much like denim insulation) to deter pests.
2. Switch to LED lights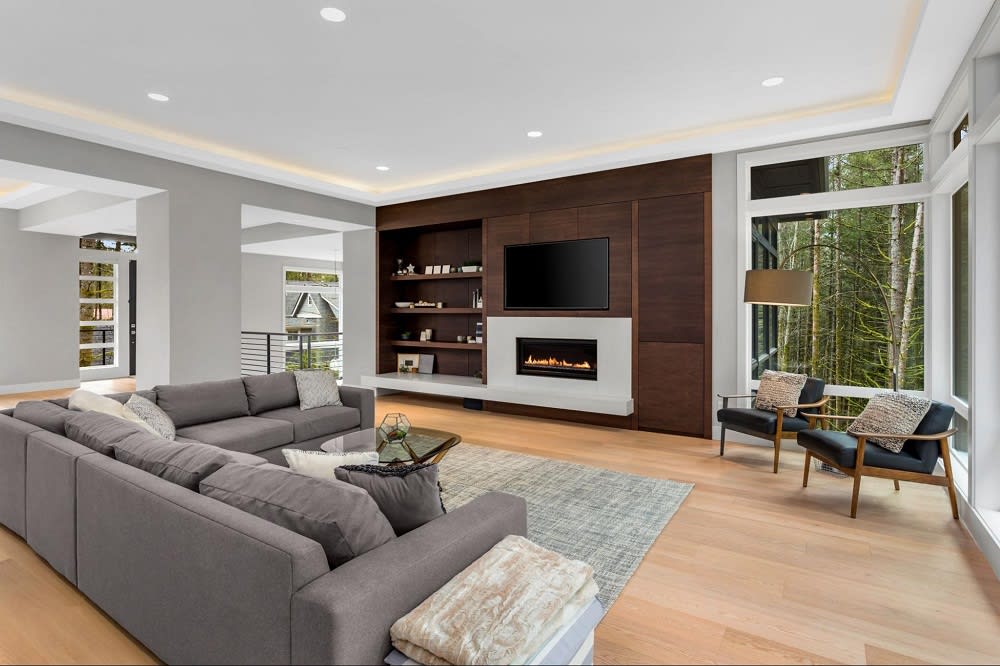 If you haven't already, switch out your current light bulbs for LED ones. This type of lighting has become increasingly popular and affordable within the past decades. Many businesses and schools decided to make the switch in order to save money in the early 2000s, and shortly after, people began to try them out in their homes. You'll likely find many Pasadena luxury homes already have them, and saving money isn't the only reason people are buying LED lights. Eco-conscious folks use LED lights as they're extremely energy efficient and last significantly longer than a conventional lightbulb. When compared to halogen and filament lights,
LED lightbulbs
use 85% less electricity.
LEDs also don't contain mercury, which is a burden to the environment on several fronts. Mercury is a pollutant that can easily enter the food chain and contributes to why people must use caution when eating certain kinds of fish. While it does occur naturally, it's more often introduced to the air by the burning of fossil fuels and medical waste. Mercury has been known to adversely affect the human brain and is highly toxic. It's wise to avoid this pollutant at all costs.
3. Invest in solar power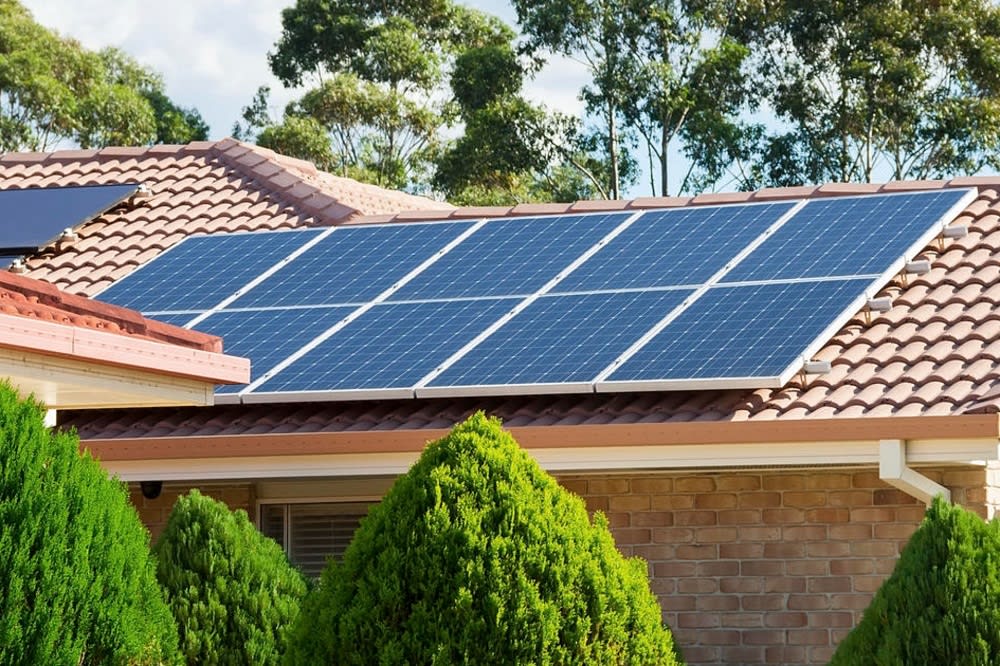 Photo Courtesy of CBS News
When you think of using Pasadena's environment to your advantage, your first consideration should be solar power. Using the energy of the sun to provide your home with electrical power can significantly reduce your home's dependence on the electric grid. Solar panels create clean, renewable energy while emitting 95% fewer carbon emissions than coal. They barely pollute the air and require very little water consumption.
Solar panels will pay for their own installation costs shortly after being installed, so it's the perfect investment for your Pasadena home. If you plan to list your Pasadena real estate for sale after you install solar panels, rest assured that you've increased the property value exponentially in the eyes of buyers. Buyers of all types will jump at the opportunity to own a home that puts money back into their pocket each month.
4. Choose sustainable furniture
You've heard of fast fashion—but have you heard of fast furniture? Fast furniture has the same negative impact on the environment as the former—because it creates an excessive amount of trend-motivated waste. In fact, millions of tons of rejected furniture are thrown away each year. These pieces are thrown into landfills, not repurposed. Rejected pieces often suffer from cosmetic damage but are not unusable. Fast furniture also relies on the mass production of various parts that are then shipped to a specific factory. Once put in a package, it's shipped to the customer. The amount of traveling fast furniture pieces leads to some pretty hefty carbon emissions.
When decorating your home, consider purchasing sustainable furniture. Sustainable furniture tends to last longer and is more durable than fast furniture. Lucky for you, there are plenty of
furniture companies
to choose from in Pasadena, including second-hand deals. You're much more likely to come across handmade furniture when patronizing independent shops in LA County. You should also consider choosing a custom furniture maker to help decorate your Pasadena luxury home.
5. Get a smart thermostat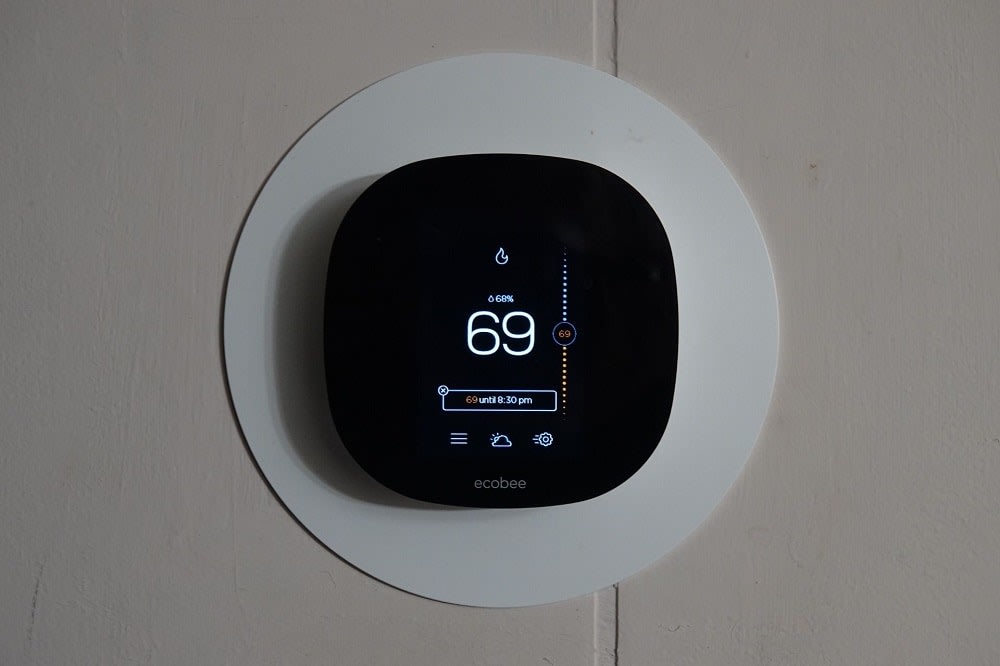 Smart technology is quickly becoming a household staple, and installing a smart thermostat can optimize your energy usage. Smart thermostats can learn temperature patterns and adjust to them automatically. For example, in the summer, you may turn the air conditioner to a lower setting when no one is home. When you return, you set your unit back to a cooler temperature. A smart thermostat will do that for you. You'll no longer have to wait for your house to cool down or heat up after a long day away. These devices can also monitor local weather patterns and do what's necessary to keep your home at its preferred temperature. This will ultimately help you cut back on the amount of energy you use. In fact, you'll be able to keep a record of how much energy you use monthly to better gauge the costs of operating your home.
Each smart thermometer offers different features. Make sure to choose the one that works best for you. This is another eco-friendly tip that will also increase the value of your property in the eyes of future buyers. If you decide to list it, your prioritization of energy efficiency will attract buyers looking at Pasadena real estate.
6. Give your yard a makeover
Unfortunately, development and pollution have drastically reduced greenery all over LA County. This negatively impacts local wildlife and air quality. With this in mind, commit to creating a nature-safe haven in your yard. You can do this by incorporating
native plants
into your landscaping and focusing on water-efficient means of irrigation. Native plants are a great addition to your property because they naturally support the local ecosystem and require less maintenance. They're able to thrive in your yard because they're meant to grow in California's dry climate and serve local pollinator species.
You don't need to turn every inch of your yard into a sanctuary to help the environment, either. You can grow a few native plants that match your yard's aesthetic and still make a huge impact. Contact a landscaper if you want an expert's opinion on what flora will grow best on your property.
Ready to list a Pasadena luxury home for sale?