Making pizza at home is an easy way to accommodate a family of picky eaters or a party of guests with different tastes. Plus, they provide warmth, ambiance, and plenty of culinary flare. As such, wood-burning ovens have become increasingly popular in Pasadena and California. Pizza ovens can be installed indoors or outdoors and can be small portable units or large stone structures. But with so many options available, it can be challenging to know which oven to purchase.

The following guide details the best pizza oven options and how to get the most use out of your new purchase.
Best oven sizes
To bake pizza in your wood-burning oven, you'll need your structure to be at least 22"x14"x10.5". Larger sizes will allow you to fit more items in the range, allowing you to bake multiple pizzas at once. A six-foot square oven will be large enough to cook for the whole family and entertain guests. If you want the oven to be built-in with brick around it, you will need more space to accommodate the additional structure. As a bonus, adding a built-in wood-burning oven will likely increase the value of La Canada or Pasadena real estate. If you're not interested in a major upgrade, plenty of
portable ovens
are available.
Maintaining the right temperature
You can control the temperature of your pizza oven by adding more or less wood to your fire. The more wood, the bigger the fire — and the higher the temperature. Pizza should be baked at a high temperature of about 700 degrees. Remember that baking with a wood-burning oven is not an exact science and will take some estimation. You'll want to let the fire burn for 20-45 minutes before cooking to reach the right temperature, then add some wood every 20 minutes or so to maintain it.

The lowest operatable temperature is about 150-160 degrees. It might not be as simple as turning the dial on your standard kitchen oven, but the results are fantastic, and the process is fun.
Roasted vegetables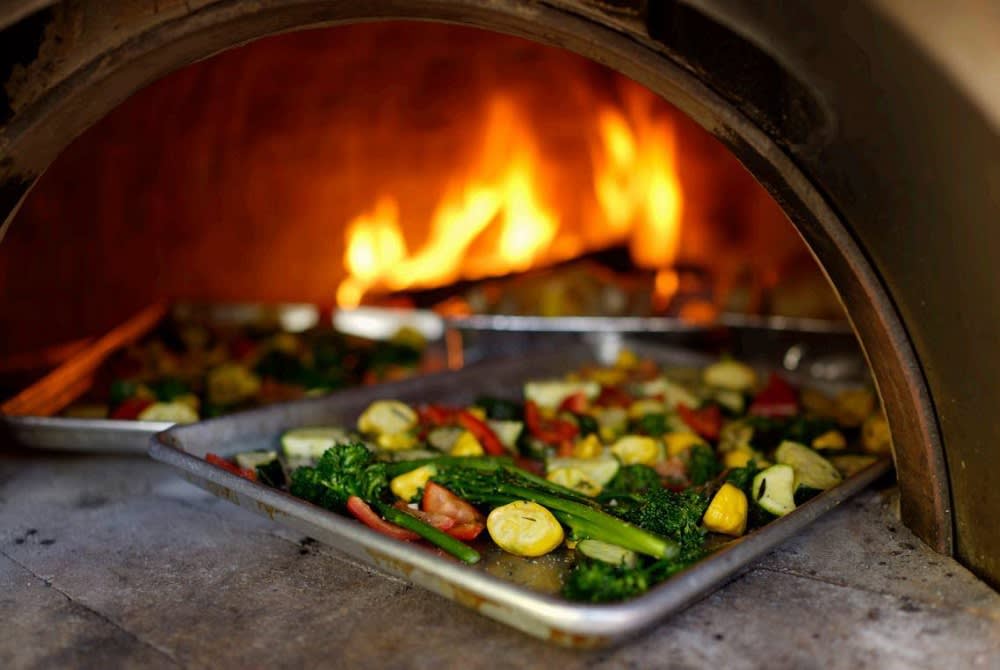 Large vegetables—like potatoes, peppers, and artichokes—work best in a wood-burning oven. Brush them with olive oil and slice them in half or roast them whole at 500-550 degrees. Eggplant, artichokes, and fennel can be cut in half and cooked on a baking sheet. Peppers and corn on the cob can be roasted whole on the oven floor. Potatoes and sweet potatoes can be covered in foil and baked on the oven floor or sliced and cooked on a baking sheet. Using a wood-burning oven is an easy way to add flavorful,
fresh vegetables
to your meal without adding a lot of extra work. This is great news for busy families who need more time to look at homes for sale in La Canada Flintridge.
Cooking meat
Heat your oven to about 550 degrees, and you'll have the perfect temperature for searing steaks, burgers, and brats. For slow-roasted
meat
, like pulled pork and pot roast, 200-250 degrees is best. You can cook a whole chicken in your pizza oven by slicing it in half and laying it flat, spine-side up. Brush with olive oil and season however you wish. Garlic, lemon, and rosemary are always good options for chicken.
Wrap the chicken in foil and let it cook for about an hour. You can remove the foil toward the end of the baking time to make the outside skin crisp. Beer Can Chicken is another favorite for the wood-fired oven. Place a whole chicken onto an open beer can, season it, and let it cook for about an hour. The chicken will absorb the beer from the can and be nice and juicy.
Bread and desserts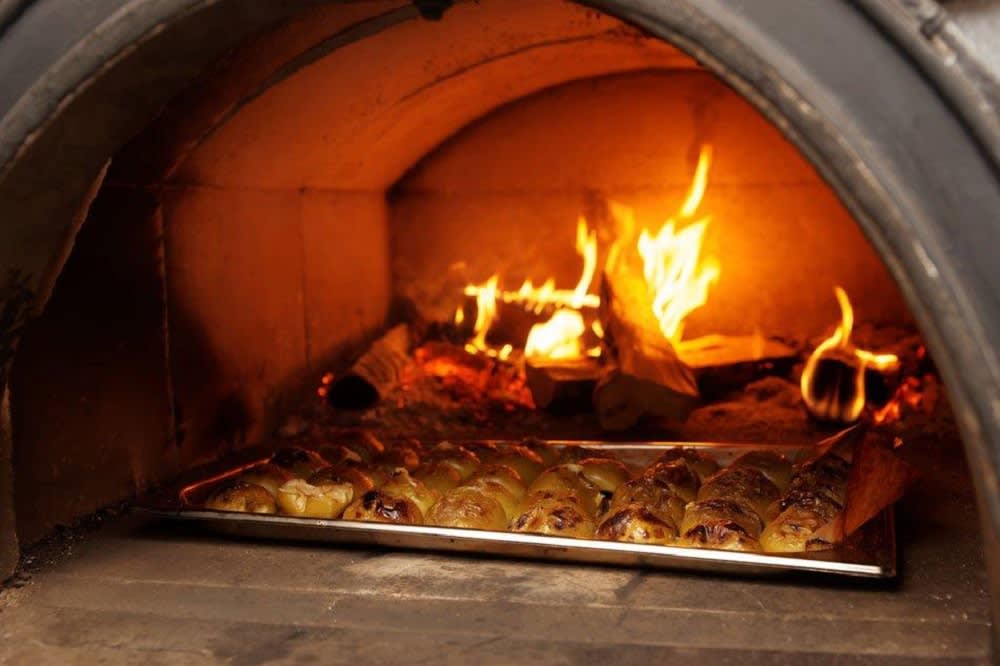 Bread needs temperatures of 400-450 degrees to bake. Desserts like cookies, pies, and cakes require a little less heat, around 300-350 degrees.
Apple crumble
is a favorite for the pizza oven. After mixing the fruit with some cinnamon, cloves, and sugar, place it into a baking dish. Then mix flour, butter, and almonds in a food processor to resemble breadcrumbs. Place this over the fruit and bake in the oven for 30-40 minutes, and you'll have a simple and delicious treat. The pizza oven is somewhat similar to a tandoori oven, so naan bread cooks quickly in them, too. If you're a bread maker, you'll love the options a pizza oven gives you for cooking up fresh loaves of all different varieties!
Casseroles
Casseroles are a great way to use random vegetables and ingredients in your refrigerator. Sear any meat you want to use in the casserole first, and sauté any vegetables—baking casseroles is more about marrying flavors than cooking from scratch.

After you have your protein and vegetables ready, choose a sauce to bind everything together. Popular choices include chicken stock, cream of mushroom soup, and tomato sauce. Then mix in some cheese or sprinkle it across the top. Breadcrumbs, and even potato chips, can be used to create a crunchy top layer for your casserole. Put it all together and place it in your oven until it's bubbly and warm, and you're ready to eat!
Interested in Pasadena homes for sale?