Have you ever wanted to impress your significant other with an authentic date night and memorable evening they would never forget? After reading this guide, you will be an expert at planning the perfect date for them! Date nights don't always have to consist of wining and dining, steak and lobster, and a sunset walk on the beach. Some of the most memorable date nights are unique and creative. The next time you want to be more spontaneous for your beloved, consider these date night destinations in Pasadena.
Old Town Pasadena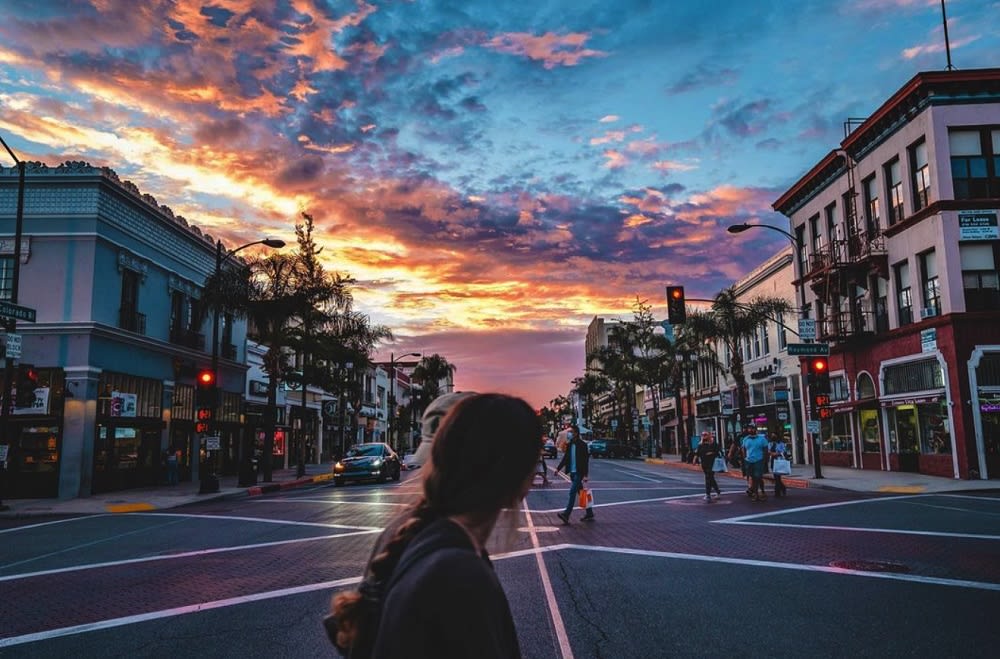 Photo courtesy of Old Town Pasadena
We love
Old Pasadena
as one of our top choices for a perfect date night because of all of the entertainment, nightlife, and dining experiences it offers. Old Pasadena has showcased its rich history and entertainment since the late 19th century. One hundred fifty years later, its historic streets, alleyways, and architectural accents of original businesses offer an authentic setting of eateries, boutiques, galleries, theaters, flea markets, and more. While there are a variety of restaurants to choose from for a date night in Old Town, our favorite is
Union
.
This Northern Italian restaurant is named one of
LA Weekly's
"10 Best Restaurants in Pasadena" and is also an all-time favorite of renowned chef Jacques Pepin. Not only does the restaurant offer seating that overlooks some of the most unique architecture and buildings in the heart of
Old Town Pasadena
, but the menu is known to be hyper-seasonal and remarkably fresh. Because of its high quality and popularity, make a reservation at Union to ensure you get a table.
This small, lively, and intimate restaurant celebrates the idea of simplicity and the best local ingredients, so you can expect an unforgettable dining experience. Of course, what's a date night without
wine
?
Union
features a wine list ranging from Italian to California-raised bottles, matching flawlessly with any meal to add a slight edge to your evening.
Rose Bowl Flea Market
Top your evening off by heading over to the
Rose Bowl Flea Market
. This longstanding Old Town tradition is held on the second Sunday of each month, with more than 2,500 vendors and 20,000 buyers in attendance. This is the ideal place to find something unique and exciting for your date.
Urth Caffe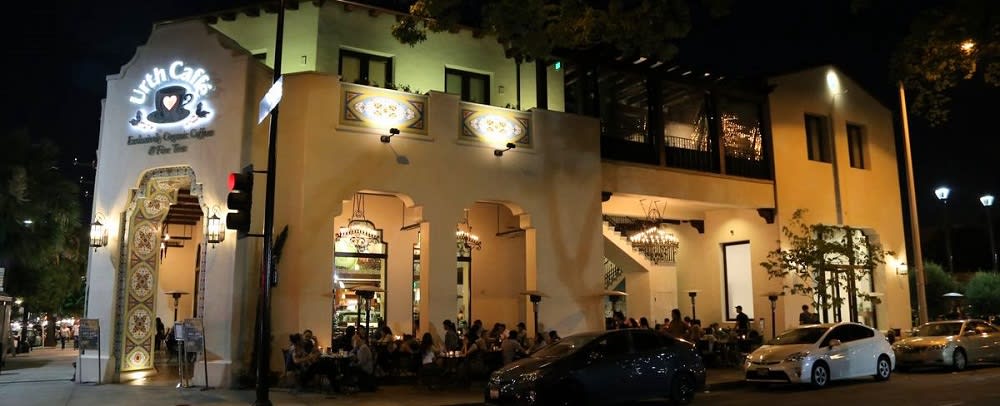 Photo source: Urth Caffe
The perfect date night does not always have to be a night of your favorite Italian dishes, wine, and dancing. Urth Caffe is one of our favorite date night spots because of its convenience in location and because it's a unique spot to spend time with others. The Urth Caffe is one of Pasadena's most charming and largest coffee houses. The café features plenty of outdoor patio seating and tall arches. Of course, while their coffee is fantastic, so are the sweet treats to go along with it. Urth Caffe is also known to practice farm-to-table service. The kitchen staff takes pride in using some of the freshest organic ingredients from local sources.


We love this café because of its features and location and its excellent service. The Urth staff is renowned for its uniquely kind and genuine attitude. This makes it the perfect place for an uninterrupted, relaxing time with your date.

When it comes to location,
Urth Caffe
is surrounded by many attractions and other destinations that would serve as the perfect end to date night. After your warm cup of coffee and a sweet treat from the bakery, head over to the
Pasadena Playhouse
and catch a musical with your date.
If you and your date love books, just across the street from Urth Caffe is the newly renovated
Vroman's Bookstore
. Date nights don't always have to be the cliché dinner and a movie. There's nothing like picking your date's brain with unique discussion topics from books you both enjoy.
Bistro 45
Bistro 45
is a popular restaurant located in the heart of Pasadena. We love this spot for its mixture of traditional and contemporary. The restaurant boasts of its New American and French-style cuisine that encompasses the best of both traditions. If you happen to dine at Bistro 45 for Valentine's Day, you will be in for a special treat. Host and kitchen staff set aside a special menu just for Valentine's Day, featuring their famous and most favored dishes: lobster ravioli, Chilean sea bass, and Wagyu flat iron.
Swing Dancing at the Lindygroove
How about a bit of dancing to bring you and your lover closer together for the evening? After your dinner at
Bistro 45
, head over to
Lindygroove
for a little swing dancing. Dance the night away on this floating wooden dance floor located inside the Grand Ballroom of the Historic 1926 Pasadena Masonic Hall.
If you aren't already familiar with the lindy hop, lessons are available. Learning this dance together makes your night memorable, especially if both of you are new to the lindy hop. Laugh, swing, and joke with another about your new dance skills!


If you plan a romantic evening on Valentine's Day, don't forget to swing into the
Lindygroove
"I Love Lindy Hop Valentine's Day Celebration," hosted every Valentine's Day, consisting of a night of dancing and photo booth fun. A date as unique as this one will be memorable for years to come!
The Raymond 1886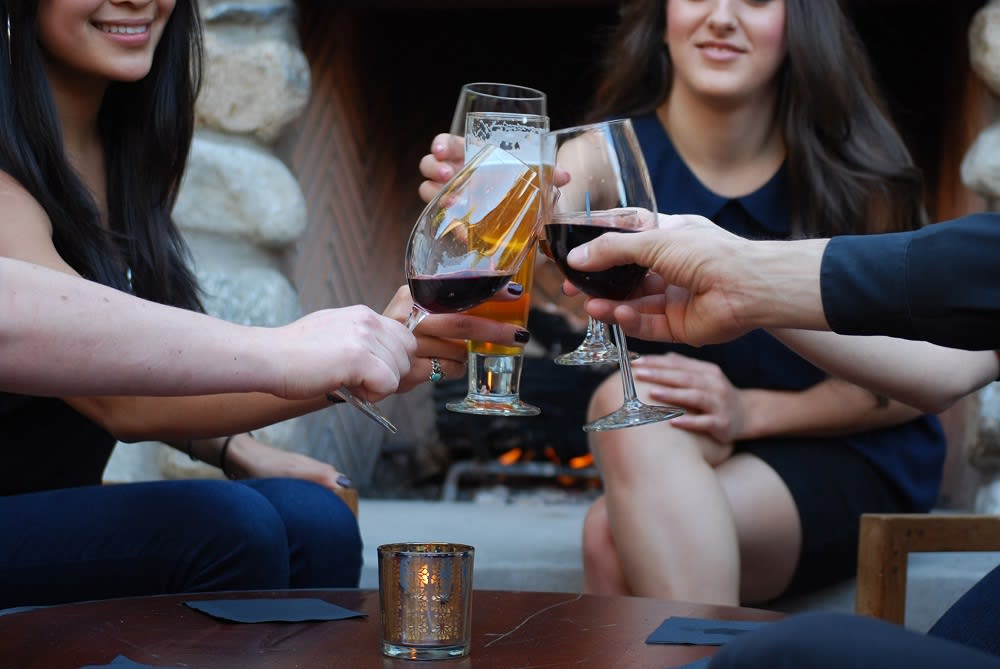 Photo courtesy of The Raymond 1886
The Raymond 1886
offers a creative and contemporary setting and menu to go along with it. The restaurant features the finest quality ingredients and staff who dedicate their time to selling a superior experience to their guests. This charming and old-fashioned spot showcases modern American food served on a romantic patio surrounded by beautiful green spaces. Enjoy an evening of their chef's unique ingredients and exotic finishes from their exquisite menu. Pair your entrées with signature cocktails or drinks from their acclaimed bar. Dine at The Raymond 1886 for dinner or their weekend brunch.
Norton Simon Museum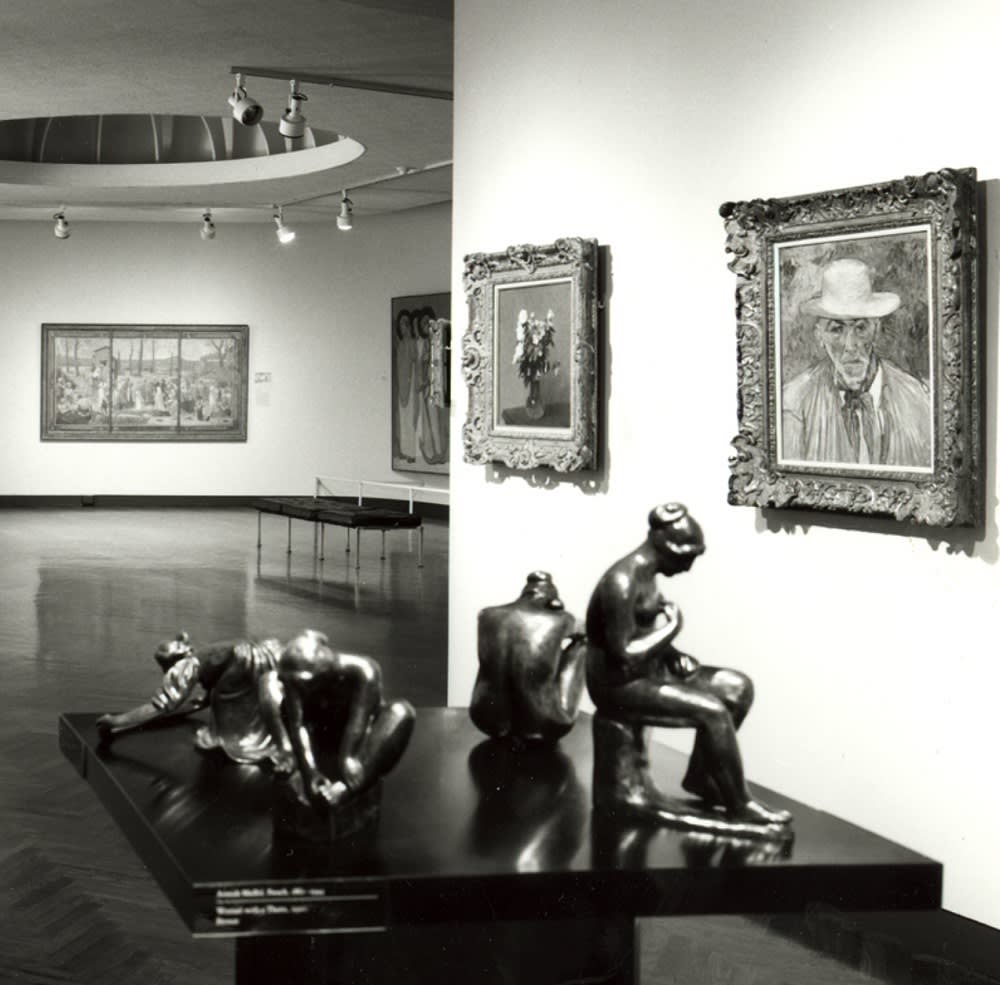 Photo courtesy of Norton Simon Museum
Plan a special date night at the
Norton Simon Museum
, only ten minutes away from
The Raymond 1886
. Enjoy dinner and then pick each other's brains as you explore historical artifacts, paintings, images, and much more. The museum offers some of the best art you'll ever experience in all of Southern California. It features paintings like Van Gogh's
The Mulberry Tree
and Picasso's
Woman with a Book
. Don't forget to view the Sculpture Garden, a pond filled with water and lilies, a whimsical setting for a romantic evening.
Are you planning Pasadena as your next big move?
If you are planning a move to Pasadena and are interested in connecting with a Pasadena real estate agent, contact
Susan and Bradley Mohr
. Susan and Bradley have expert knowledge of Pasadena real estate and have the connections you need to find your dream home in California. Contact them today to get started!

*Header photo courtesy of City of Pasadena